---
Build your Brand with Custom Logo Skewers

A CLEVER WAY TO MARKET YOUR RESTAURANT, HOTEL, OR EVENT
---
It's hard to stand out in the crowd.
Build your brand with a custom logo skewer.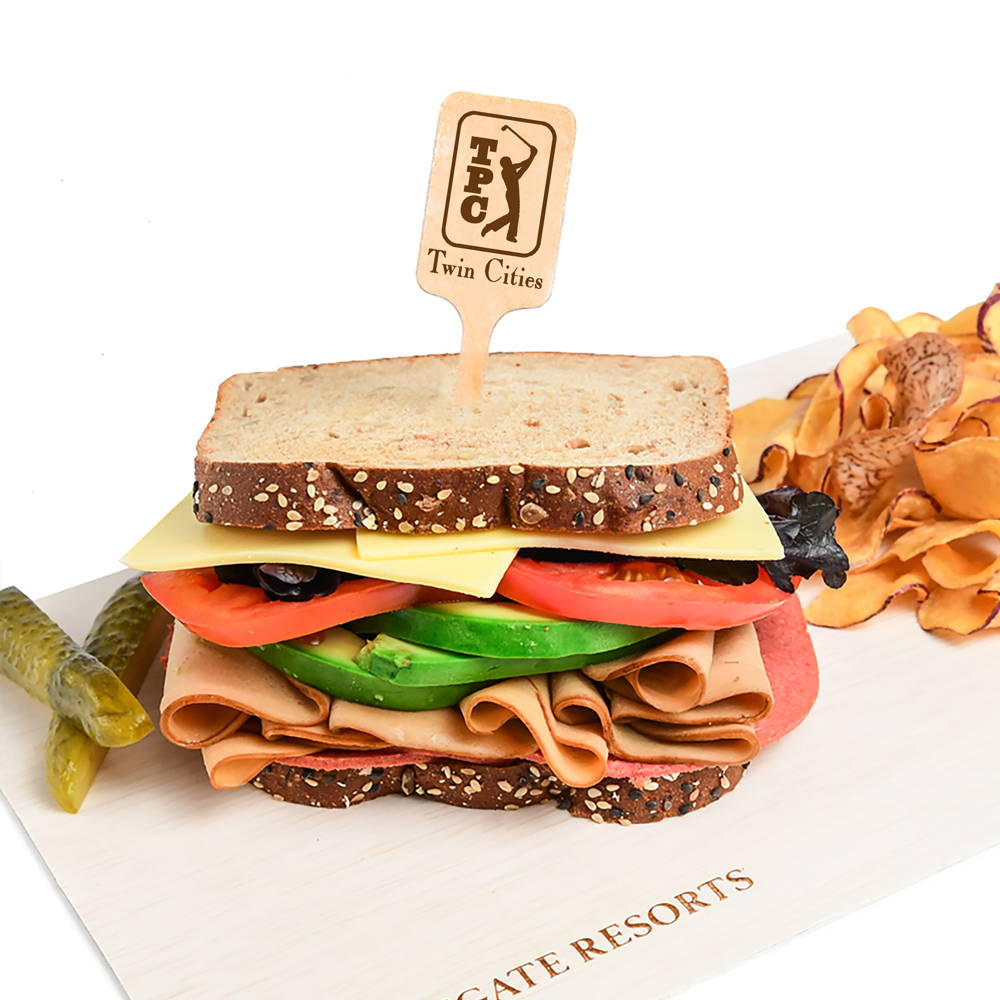 Make your brand visible at every opportunity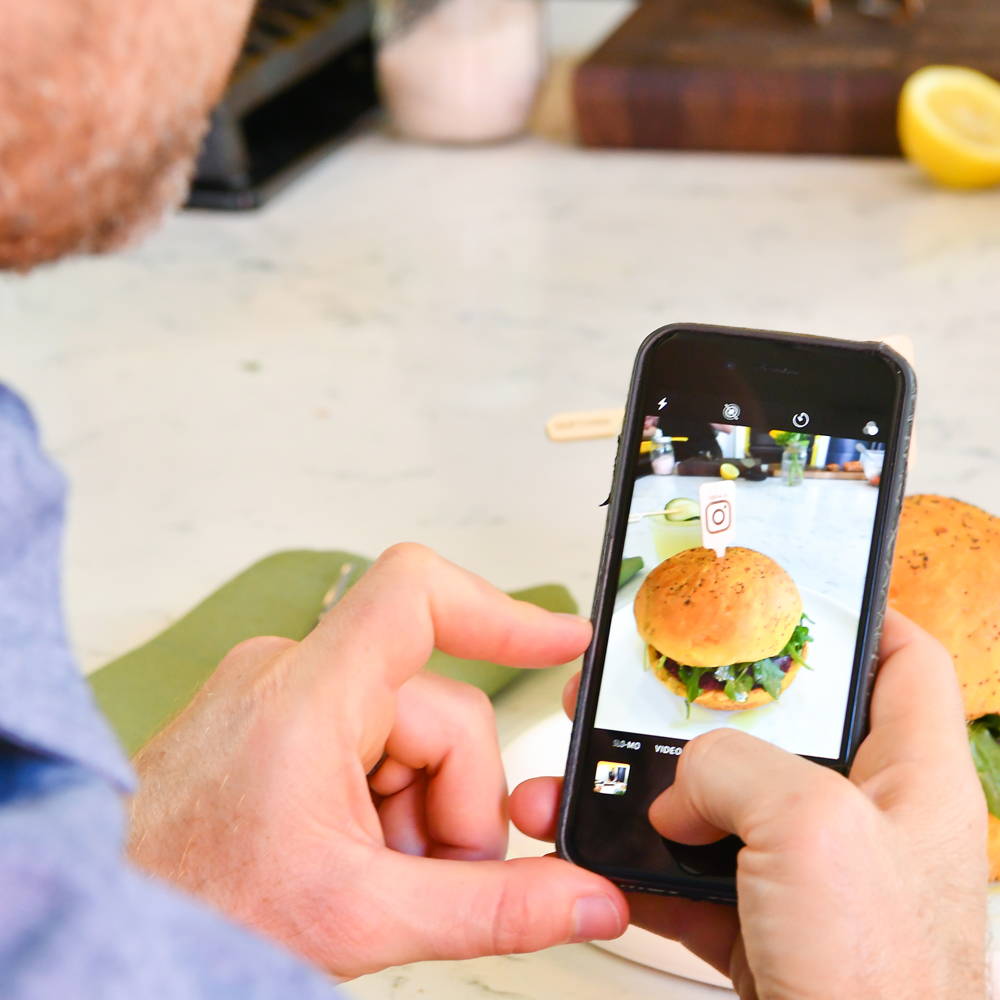 Customers will snap, share and post photos of your brand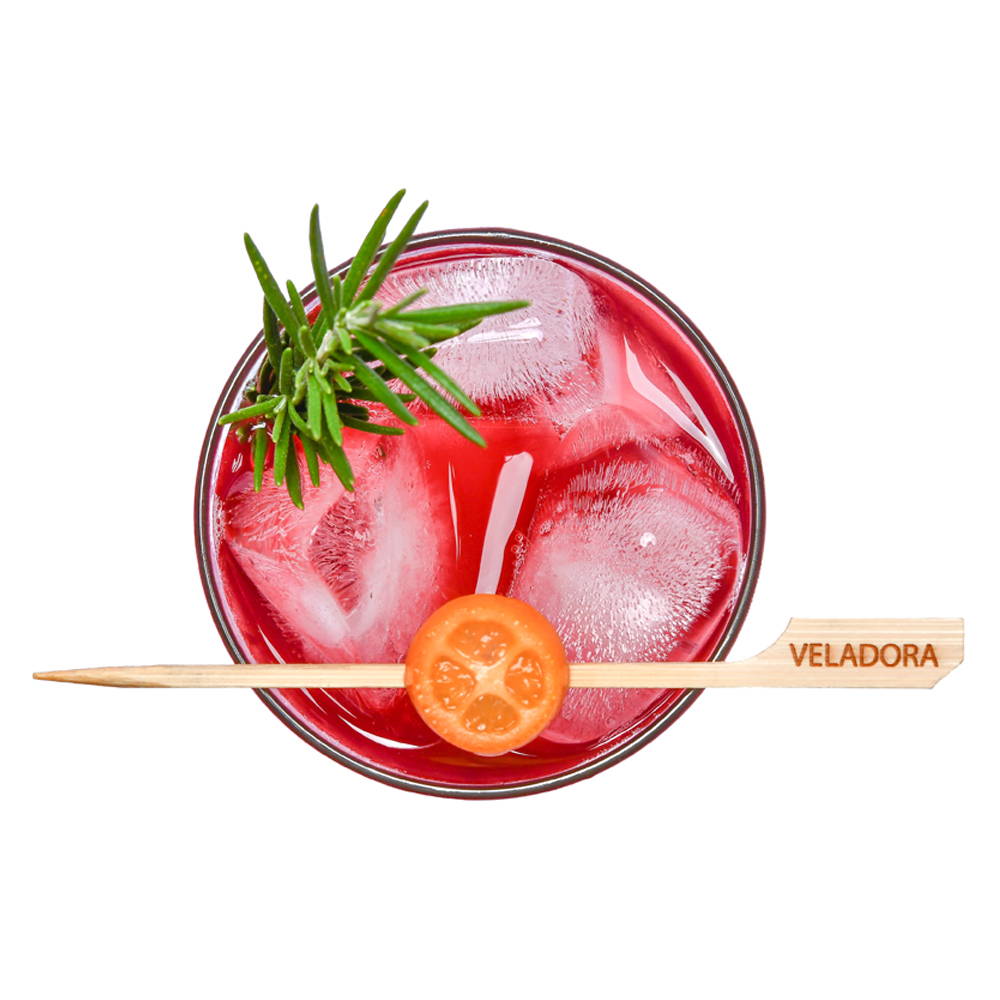 Customers spend more with brands they remember. Making your brand memorable will boost your sales.
"We needed a pick for our burgers and ended using them in our shakes too. Custom picks convey a quality image and it puts our NN Burger brand right in front of each guest.
-Steven Sponder, Co-Founder NN Burger
---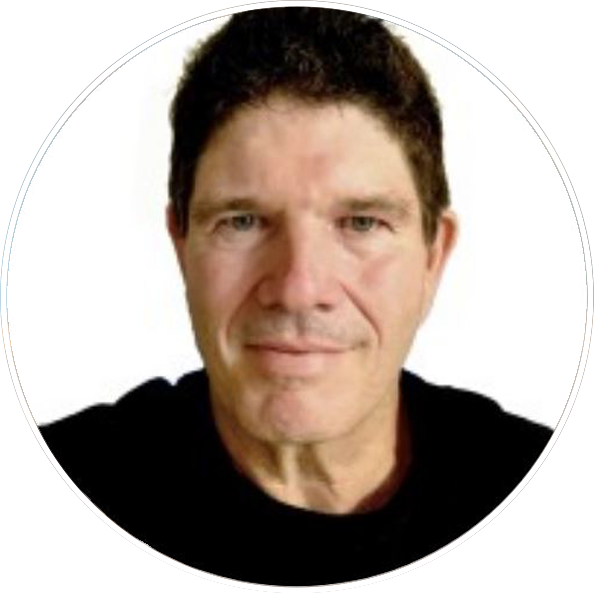 Frequently Asked Questions
Can I see a sample of my pick?
Yes, we offer digital samples and physical samples at no charge. Request your free sample today. After checkout you will be promptly contacted by one of our design specialists that will work with you from start to finish. We'll be sure to answer any questions or concerns you might have. You will receive your physical sample in the mail in 2 to 3 days after approving your design.
When will I receive my Custom Pick sample?
You will receive your physical sample 2 to 3 days after approving your design.
When will I receive my Custom Pick order?
If you order one of our 7-Day Service items, your order will arrive in 7 business days. These are made in the USA in our California production facility. 7-Day products have very low minimum order quantities, usually around 100pcs.

If you order one of our 90-Day Service items, your order will arrive in about 90 Days. These orders are produced in our facilities overseas and are shipped by boat. Rush deliveries are available for an extra charge which covers the cost of airfreight. If you request a rush delivery on an 90-Day item you can expect your order to arrive in about 5weeks and the extra cost for air freight to be around $250/case.
How much do custom logo picks and skewers cost?
We offer volume price breaks on all custom logo skewers, picks and drink stirrers.
90-Day items range from $.03 to $.11 cents each
7-Day items range from $.21 to $.58 cents each
View our pricing and discount tiers here
How do I start an order for a Custom Logo Pick?
To start an order for online check out:
1)choose a 7-Day or 90-Day product from our website
2) customize your item using our online design tool (add your logo and/or text)
3) enter order quantity and complete checkout.

To start an order that will be completed offline:
1) choose a 7-Day or 90-Day product from our website
2) customize your product using our online design tool (add your logo and/or text)
3) enter order quantity and click [Request Quote] . You will be contacted by a product specialist to help you place your order.
You may also contact us by email, chat, or phone and our team will help you place your order.
How do I choose between 7-Day and 90-Day Service?
7-Day items have low minimums (usually 100pcs), fast turn around, and are great for special events or new concepts. Printing style is laser engraved and full color process.

90-Day items offer the lowest cost, bulk wholesale pricing, and minimum orders start at 20,000pcs. This is the best option for use in everyday menu items… plan ahead and save a ton $$$. Printing style is laser engraved and 1 or 2 color imprints.
What is the fastest I can receive my order?
If you order a 7-Day item and need your picks for a special event on a specific date, i.e. wedding, opening, gala, you can always contact us and if the production schedule allows it, we will be happy to arrange a delivery for your order as fast as the next business day.
What are my payment options?
- You can checkout online using a credit card.
- You can set up an account with us to receive a NET30 invoice and pay by check, ACH, wire or credit card.
What are the payment terms for custom orders?
7-Day orders are paid in full at the time the order is placed.

90-Day orders pay a 50% deposit at time of order, and the balance is invoiced when shipped.
Do you work with distributors?
Yes, we work with distributors and have a special distributor price list. If you are a distributor or an end-user that plans to have your local distributor place or receive your order, please contact us.
Yes you can return your order if you are not happy with it. Customer satisfaction is our top priority. We will always do whatever it takes to make sure you are stoked with your purchase.
Can you ship outside the USA?
Yes, we have customers all around the world and can arrange international shipping for you. Our website will only process orders shipping to the USA and Canada. Please contact us by email or phone and we will help you place your order.
Can you provide a white label drop shipment?
Yes, we work with many ASI distributors and can ship in unmarked boxes with a distributor provided packing slip.
Is the product food safe?
Yes, all of our products meet the standards of the Consumer Product Safety Act, and are compliant with applicable Federal Drug and Cosmetic Act standards and regulations and will neither contribute to nor create any undesirable flavor, color, odor, or toxicity in any food they contact.
Trying to create the most unique pick in the world? Use our Super Custom Service to fully customize the outline, size, and markings
---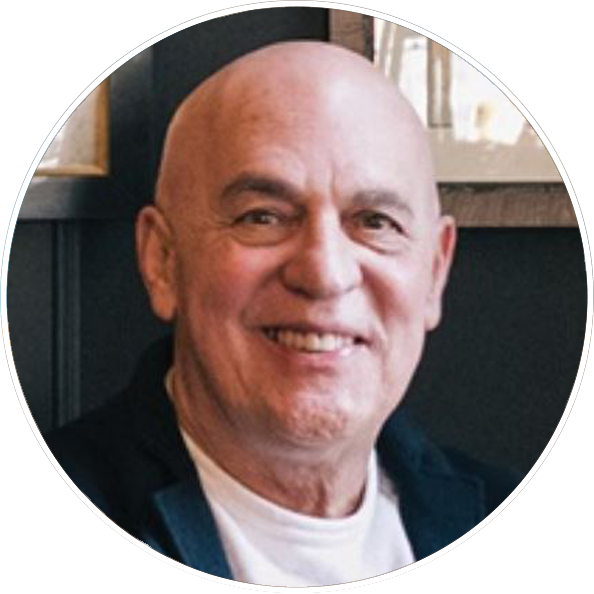 ---
The idea for branded Picks was born out of the pride we take in our damn good burgers, bloodies, and dirty martinis. Our collaboration with Pick on Us has allowed us to trademark our unbeatable classics and make them exponentially more Instagram-friendly as social media becomes more prevalent and important.
-Phil Scotti, Owner P.J. Clarke's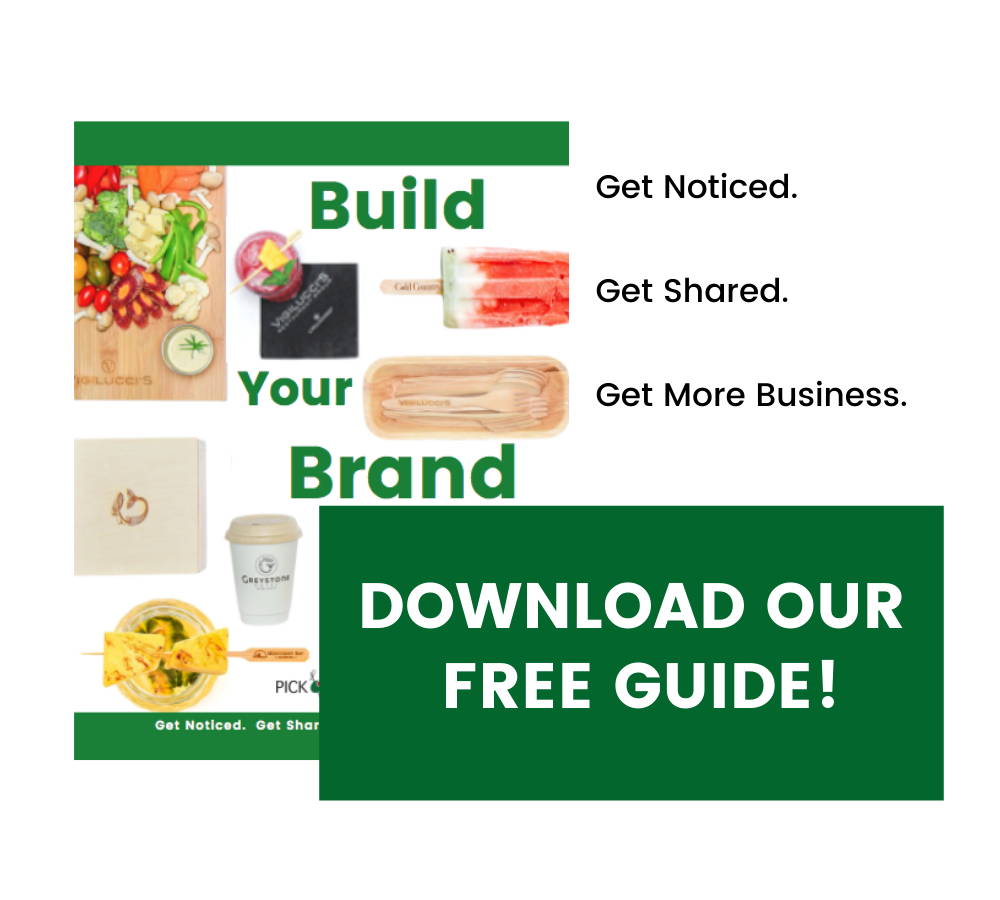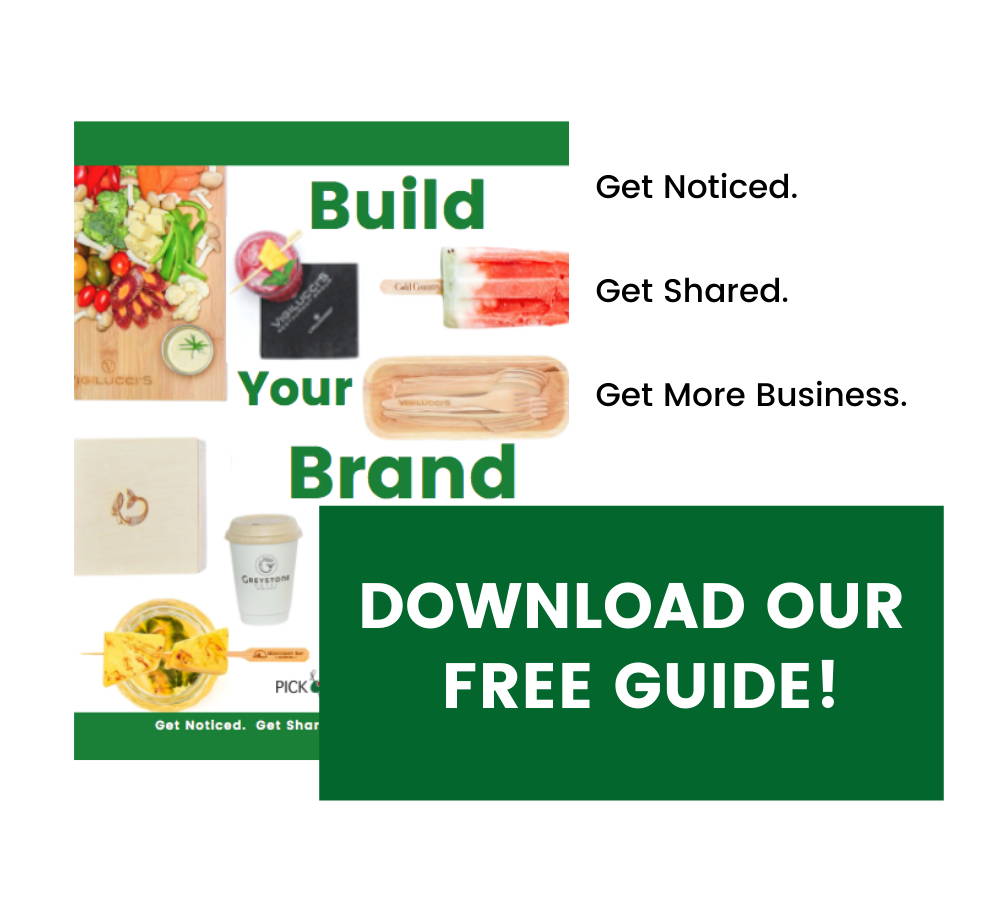 Building a Brand is Hard Work... 35 years of hard work!
We get it, as a restaurateur, you're passionate about delighting every guest while building your brand. The problem is customers are finicky, making it nearly impossible to please everyone. That's not a new problem, however, what is new, is everyone's obsession with social media and review sites. 90% of people consult a review site before making a decision on where and what to eat. So that means, being on your A-game has never been more important.

The stakes are high and your brand needs to stand out from the crowd to survive. That's why we've dedicated over 35 years to developing a line of eco-friendly picks, skewers, toothpicks, and drink stirrers that will elevate your presentation, delight your guests and make your brand shine.

Pick On Us has helped more than 7,000 customers create logo products that support and build their brand. Iconic brands such as Ketel One Vodka, MGM Resorts, and Ruth's Chris Steakhouse (to name a few) use our customizable skewers, picks, and drink stirrers to make every guest experience positive.

Whether you choose a 4 inch round pick for a burger, a 4.75-inch paddle pick for a signature cocktail, or a 6.25-inch rectangle pick for your club sandwich, let it proudly bear your brand for guests to see. A logo pick will give your plate the finished look that guests will capture on their phones and share with their social networks.

If you know our business could benefit from a custom logo pick, but are not sure where to begin, take the next step and order a sample. One of our experienced team members will walk you through choosing the right item that will make a positive impact on your guests and business.
---
1